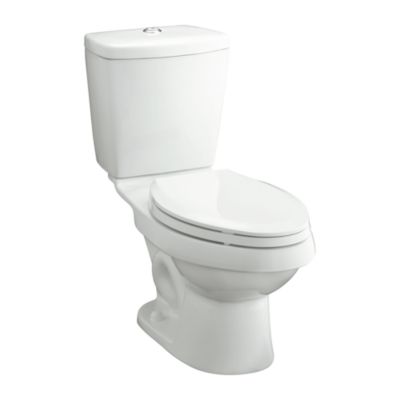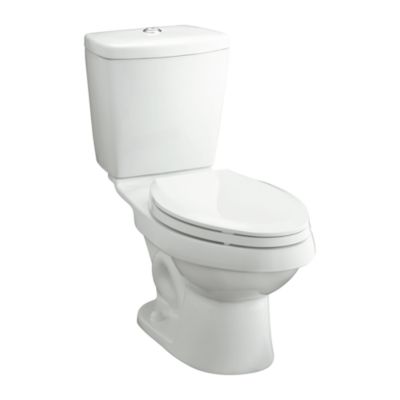 Dimensions:31" x 15" x 31-1/4"
402087-0
Select your color/finish:
White

KOHLER Biscuit

US List Price: $419.70
(based on selected color/finish)
Product Components: Bowl (402086), Tank (402023)
For those seeking a miminmalist environment, the Karsten toilet with Dual Force technology is the perfect bathroom fixture. Sleek style is couple with water-saving functionality that's light on the environment without sacrificing performance.
Dual Force technology allows the choice of .8 gallon flush for liquid or light waste. The 1.6 gallon flush is for bulk or solid waste
Dual Force technology can save the average family of 4 up to 24,000 gallons of water per year with the .8 gallon option
Two-button actuator provides easy-to-use flushing options
Grafted of Grade A vitrous china to provide a durable, non-porous product with a hard, glossy finish
A sanitary guard helps prevent liquid from getting under the tank
Elongated bowl has an extended rim length for comfortable use by adults
Leadership in Energy and Environmental Design (LEED) compliant
Meets strict flushing performance guildlines established by the EPA (Environmental Protection Agency) Water Sense Program
Toilet seat not included. Please visit http://kohler.com/seats for coordinating toilet seats.
Karsten® Round-Front Toilet with Dual Force® Technology

Product #:
402025
List Price:
$359.45
Spec Sheet
Karsten® Elongated Toilet with Dual Force® Technology

Product #:
402028
List Price:
$401.65
Spec Sheet
Save to MySTERLING

Save to MySTERLING
The product was saved to your project folder.
*Due to the differences in monitors, technical factors, and characteristics of some of our finishes, the colors shown here cannot be represented with all their true qualities. The color tiles should only be considered a guide *All prices are Manufacturer's Suggested List Prices in U.S. dollars. The price you pay at your local supply outlet may be different than the Manufacturer's Suggested List Price. These prices supersede previous prices and are subject to change without notice. These prices do not include shipping. Any sales tax applicable will be added to the prices.