Seated Showers and Freestanding Seats
Add comfort and stability to your showering experience.
Freestanding Seats
A flawless union of form and function, freestanding seats give you flexibility and security—inside or outside the shower.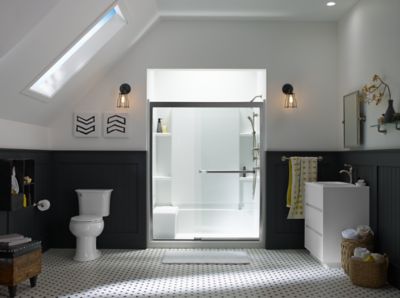 Accord® Seated Shower
With a wide removable bench and loads of storage, the Accord seated shower gives you plenty of room to move about comfortably.