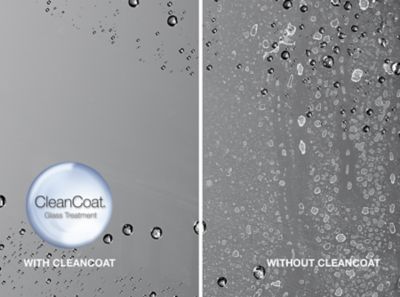 The Chemistry of Clean
Our patented CleanCoat technology uses cutting edge chemistry to create glass bath and shower doors that stay cleaner, longer than untreated shower and bath doors.
CleanCoat creates a barrier between the water and the glass. This helps protect against hard-water spots because the treated glass repels water and dirt, letting it run off instead of calcifying in place. This also makes cleaning the door easy and keeps them looking like new longer. CleanCoat technology is included on all STERLING frameless bath and shower doors.
---
Shop Popular Frameless Bath and Shower Doors
---